It's no secret that I opt to do buns first before any other protective style especially for work. They are so neat and classy. They can be worn on almost all angles of your head. You can have a side bun, middle bun, high bun, low bun and the list goes on with how creative you can get. Feel free to add a side twist or braid to add some character to your face.
If you haven't seen it yet check out how I do my buns below:
All of my buns aren't always neat but they don't have to be perfect. You will be surprise how well a style might turn out when its alil messy.
Head over to Relaxed Thairapy and join the link up with us today showing us some of your hair and beauty technique's.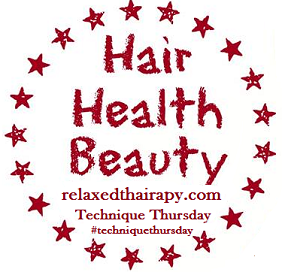 Where do you like wearing your buns?